Wednesday, November 20, 2019
AMBASSADOR DROPS BOMBS KEN STARR: Republican Senators May Push Trump To Resign...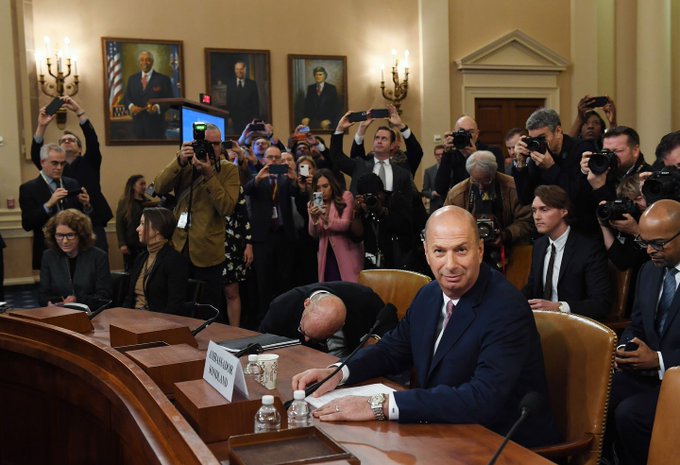 AMBASSADOR DROPS BOMBS
FOLLOWED PRESIDENT'S ORDERS
GIULIANI PUSHED QUID PRO QUO
'PENCE KNEW'
The Arguments
Featured Post
        Thousands of readers around the world ...
VETERAN'S DAY!  A Musical Tribute Sunday November 11 Veterans Day 2018   In The United States of America ...

Many folks do not even realize this.... Terry Graedon July 20, 2011   The bad news about the dangers of NSAIDs (non-steroidal anti...

The List 4527 To All, I hope you all had a great weekend. Regards, Skip   This Day In Naval History - August 21 1800 - U.S. Marine Corps Ba...