Friday, April 19, 2019
THE DAY AFTER MUELLER - BATTLE MOVES TO HILL - 'TOTAL BULLSH*T'
Dems Need To Get A Grip On Themselves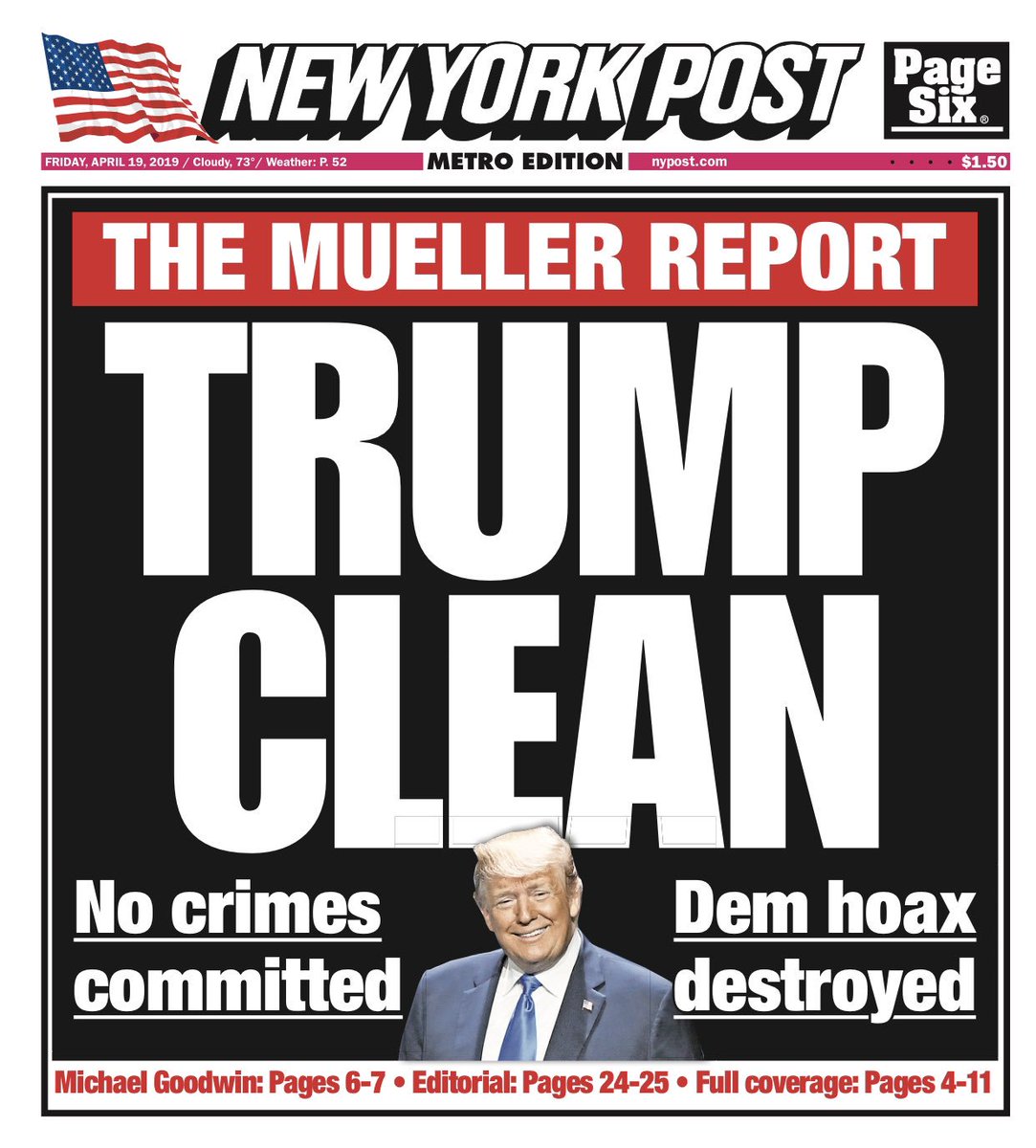 President cracks term limit joke after big win...
GOODWIN: TRUMP LIBERATED...
Could be never-ending story...
MARK PENN: Dems Need To Get Grip On Selves...
White House lawyer refused order to fire Special Counsel...
'He's asking me to do crazy s**t'...
Steele Dossier Scrutiny: Russian Informants Pressured to Feed Disinformation?
New DC War: Subpoenas, payback...
Republicans, Democrats split on meaning...
ROMNEY: IT SICKENS ME...
Searchable report provides detailed view...
THE DAY AFTER MUELLER
BATTLE MOVES TO HILL
IMPEACH? IMPEACH!
'TOTAL BULLSH*T'
Posted by

Ron Ernie
at 16:26