Friday, April 19, 2019
THE DAY AFTER MUELLER - BATTLE MOVES TO HILL - 'TOTAL BULLSH*T'
Dems Need To Get A Grip On Themselves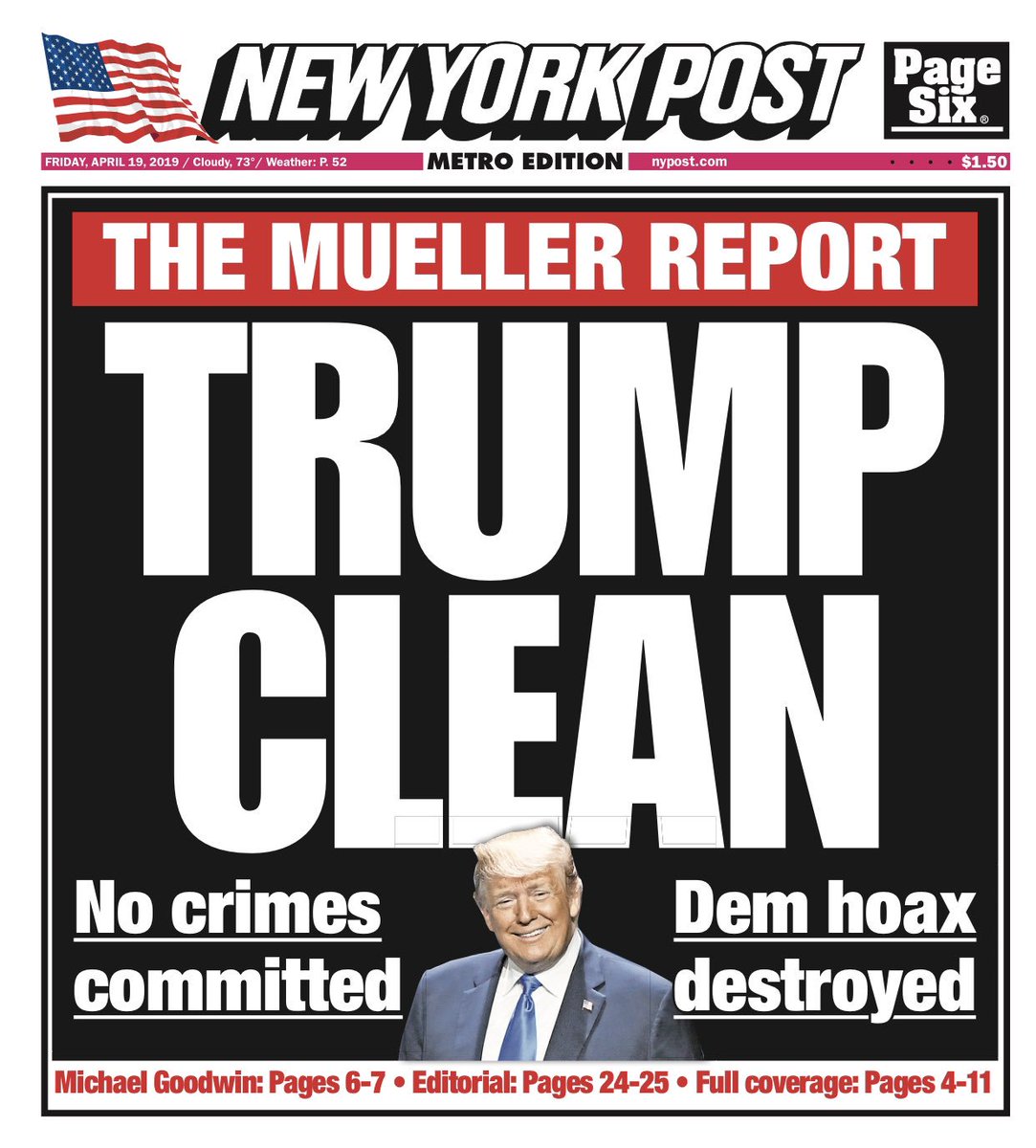 President cracks term limit joke after big win...
GOODWIN: TRUMP LIBERATED...
Could be never-ending story...
MARK PENN: Dems Need To Get Grip On Selves...
White House lawyer refused order to fire Special Counsel...
'He's asking me to do crazy s**t'...
Steele Dossier Scrutiny: Russian Informants Pressured to Feed Disinformation?
New DC War: Subpoenas, payback...
Republicans, Democrats split on meaning...
ROMNEY: IT SICKENS ME...
Searchable report provides detailed view...
THE DAY AFTER MUELLER
BATTLE MOVES TO HILL
IMPEACH? IMPEACH!
'TOTAL BULLSH*T'
Featured Post
        Thousands of readers around the world ...
VETERAN'S DAY!  A Musical Tribute Sunday November 11 Veterans Day 2018   In The United States of America ...

Many folks do not even realize this.... Terry Graedon July 20, 2011   The bad news about the dangers of NSAIDs (non-steroidal anti...

The List 4527 To All, I hope you all had a great weekend. Regards, Skip   This Day In Naval History - August 21 1800 - U.S. Marine Corps Ba...