President Trump will hold at least 10 midterms rallies between Oct. 31 and Election Day

,
with the possibility of bumping it up to two rallies each day in two different states, per three sources familiar with the planning. The White House and Secret Service are still working out the logistics.
A source familiar with the rallies said the first will be held in Florida next Wednesday and Vice President Mike Pence will join on a couple of the stops.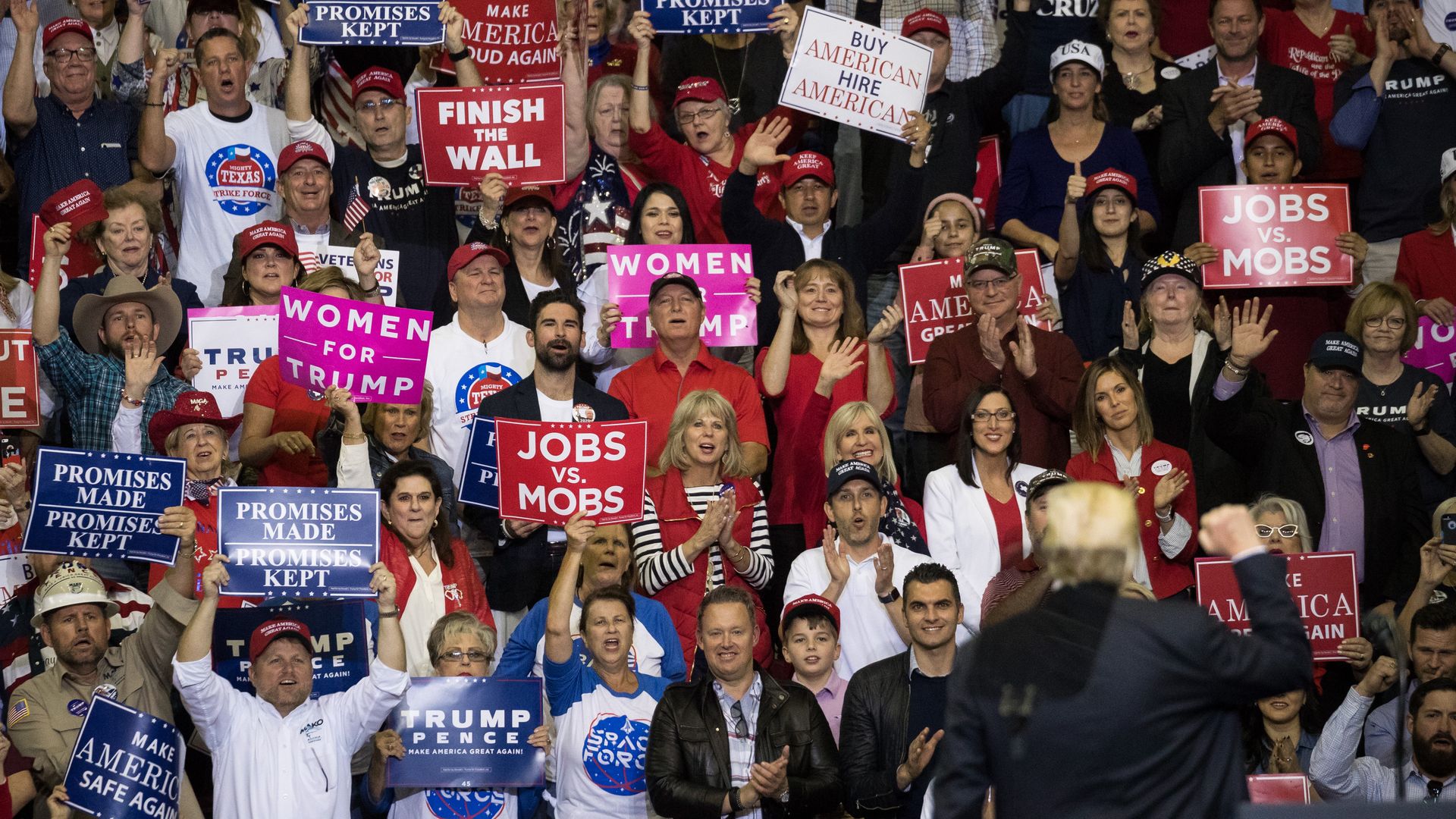 Why it matters: This is a heavy load of campaigning for a sitting president, but it's clear that Trump wants to overcome the historical pattern of presidents losing congressional seats in their first midterm election. And he's viewed as the GOP's best motivator to energize their base ahead of a tough election.
What they're saying: "When you win the presidency, for some reason, you always end up losing the House," Trump said at a rally in Nashville in May, adding it "makes absolutely no sense, but I think what happens is you get complacent."