Rondoids does not own the copyright to certain media posted within.Disclaimer Viewable on main page.
First U.S. train robbery 1865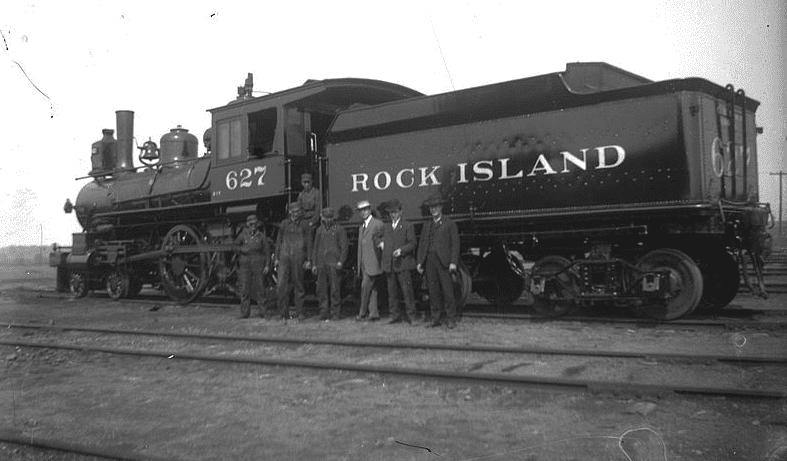 This new method of sticking up moving trains in remote locations low on law enforcement soon became popular in the American West, where the recently constructed transcontinental and regional railroads made attractive targets. With the western economy booming, trains often carried large stashes of cash and precious minerals. The sparsely populated landscape provided bandits with numerous isolated areas perfect for stopping trains, as well as plenty of places to hide from the law. Some gangs, like Butch Cassidy's Wild Bunch, found robbing trains so easy and lucrative that, for a time, they made it their criminal specialty. Railroad owners eventually got wise and fought back, protecting their trains' valuables with large safes, armed guards and even specially fortified boxcars. Consequently, by the late 1800s, robbing trains had turned into an increasingly tough and dangerous job.
As for the Reno gang, which consisted of the four Reno brothers and their associates, their reign came to an end in 1868 when they all were finally captured after committing a series of train robberies and other criminal offenses. In December of that year, a mob stormed the Indiana jail where the bandits were being held and meted out vigilante justice, hanging brothers Frank, Simeon and William Reno (their brother John had been caught earlier and was already serving time in a different prison) and fellow gang member Charlie Anderson.
(More Events on This Day in History)
GENERAL INTEREST
1961
Kennedy urges Americans to build bomb shelters
President John F. Kennedy, speaking on civil defense, advises American families to build bomb shelters to protect them from atomic fallout in the event of a nuclear exchange with the Soviet Union. Kennedy also assured the public that the U.S. civil defense program would soon ...
GENERAL INTEREST
1973
Yom Kippur War begins
Hoping to win back territory lost to Israel during the third Arab-Israeli war, Egyptian and Syrian forces launch a coordinated attack against Israel on Yom Kippur, the holiest day in the Jewish calendar. Taking the Israeli Defense Forces by surprise, Egyptian troops swept deep ...
GENERAL INTEREST
1683
First Mennonites arrive in America
Encouraged by William Penn's offer of 5,000 acres of land in the colony of Pennsylvania and the freedom to practice their religion, the first Mennonites arrive in America aboard the Concord. They were among the first Germans to settle in the American colonies.The Mennonites, ...
AUTOMOTIVE
1993
Natchez Trace Parkway arches are complete
The last segment of the Natchez Trace Parkway's Double Arch Bridge is put into place on October 6, 1993. The $11 million, 1,572-foot–long bridge carries the parkway over Route 96 near Franklin, Tennessee. It was the first precast segmental concrete arch bridge to be built in the ...
WORLD WAR II
1945
Pierre Laval attempts suicide
On this day in 1945, former French premier and Vichy collaborator Pierre Laval tries to kill himself on the day he is to be executed for treason. He fails.Laval served as premier of France twice, the second time from June 1935 to January 1936, but fell from power primarily ...
VIETNAM WAR
1967
U.S. jets strike targets in North Vietnam
U.S. Navy pilots fly 34 missions as they again strike the Chien Chiang and Lang Son bridges near the Chinese border, another bridge 39 miles northeast of Hanoi, a railroad yard near Mo Trang, and two anti-aircraft sites south of Dong Hoi.Other jets attacked the Nam Dinh power ...