Rondoids does not own the copyright to certain media posted within.Disclaimer Viewable on main page.
Y
osemite National Park
established 1890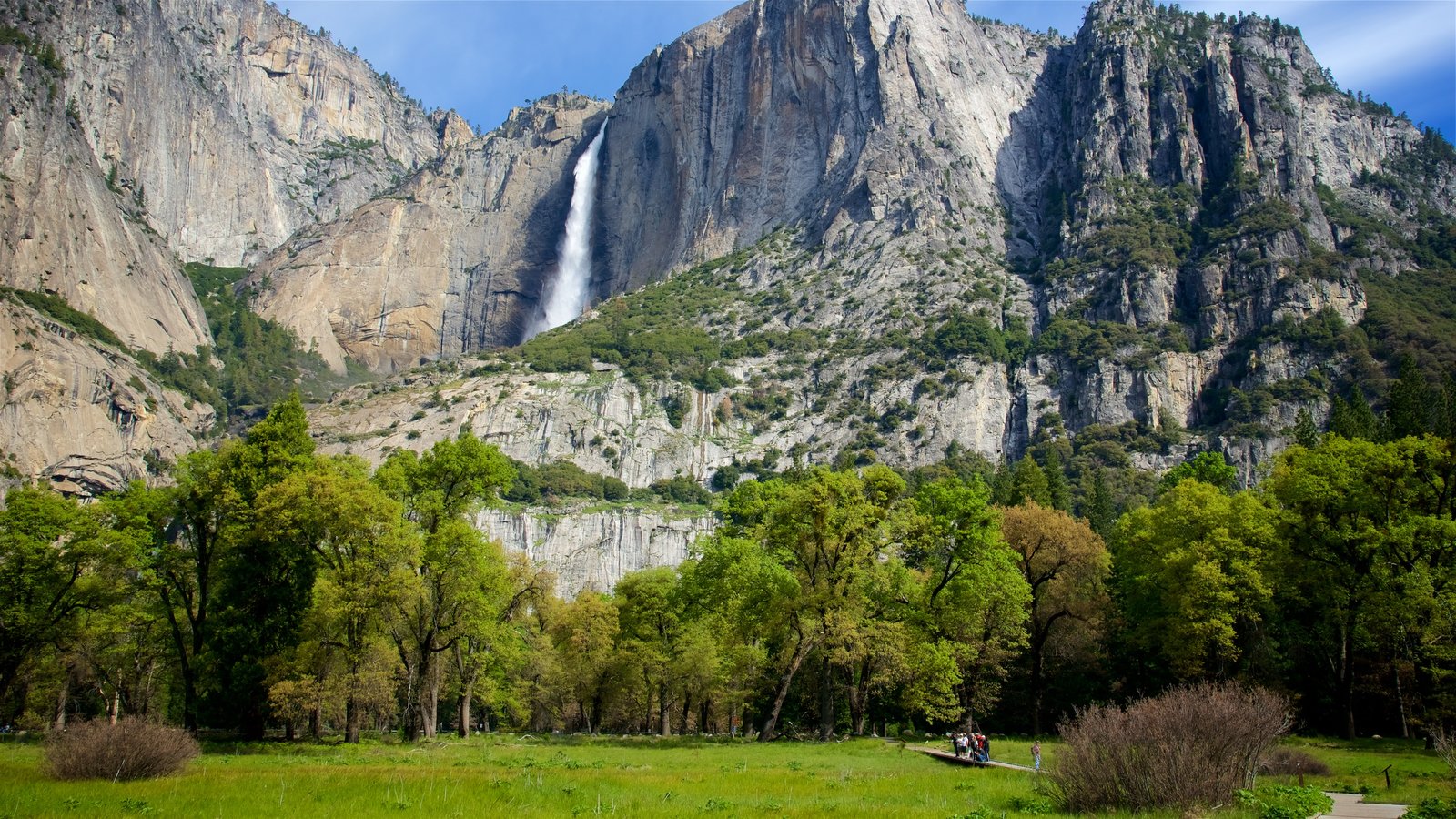 On this day in 1890, an act of Congress creates Yosemite National Park, home of such natural wonders as Half Dome and the giant sequoia trees. Environmental trailblazer John Muir (1838-1914) and his colleagues campaigned for the congressional action, which was signed into law by President Benjamin Harrison and paved the way for generations of hikers, campers and nature lovers, along with countless "Don't Feed the Bears" signs.
Native Americans were the main residents of the Yosemite Valley, located in California's Sierra Nevada mountain range, until the 1849 gold rush brought thousands of non-Indian miners and settlers to the region. Tourists and damage to Yosemite Valley's ecosystem followed. In 1864, to ward off further commercial exploitation, conservationists convinced President Abraham Lincoln to declare Yosemite Valley and the Mariposa Grove of giant sequoias a public trust of California. This marked the first time the U.S. government protected land for public enjoyment and it laid the foundation for the establishment of the national and state park systems. Yellowstone became America's first national park in 1872.
In 1889, John Muir discovered that the vast meadows surrounding Yosemite Valley, which lacked government protection, were being overrun and destroyed by domestic sheep grazing. Muir and Robert Underwood Johnson, a fellow environmentalist and influential magazine editor, lobbied for national park status for the large wilderness area around Yosemite Valley. On October 1 of the following year, Congress set aside over 1,500 square miles of land (about the size of Rhode Island) for what would become Yosemite National Park, America's third national park. In 1906, the state-controlled Yosemite Valley and Mariposa Grove came under federal jurisdiction with the rest of the park.
Yosemite's natural beauty is immortalized in the black-and-white landscape photographs of Ansel Adams (1902-1984), who at one point lived in the park and spent years photographing it. Today, over 3 million people get back to nature annually at Yosemite and check out such stunning landmarks as the 2,425-foot-high Yosemite Falls, one of the world's tallest waterfalls; rock formations Half Dome and El Capitan, the largest granite monolith in the U.S.; and the three groves of giant sequoias, the world's biggest trees.
(More Events on This Day in History)
LITERARY
2013
Tom Clancy, author of mega-selling techno thrillers, dies
On this day in 2013, espionage and military thriller author Tom Clancy, whose books include "The Hunt for Red October" and "Patriot Games," dies in Baltimore at age 66 following a brief illness. During a career that spanned nearly 30 years, Clancy penned more than two dozen ...
GENERAL INTEREST
1936
Franco heads Spain
During the Spanish Civil War, General Francisco Franco is named head of the rebel Nationalist government in Spain. It would take more than two years for Franco to defeat the Republicans in the civil war and become ruler of all of Spain. He subsequently served as dictator until ...
GENERAL INTEREST
1965
Suharto crushes Indonesian coup
A communist coup against Indonesian President Sukarno is crushed by General Mohammed Suharto, the Indonesian army chief of staff. In the aftermath, Suharto moved to replace Sukarno and launched a purge of Indonesian communists that resulted in thousands of deaths. In 1967, ...
GENERAL INTEREST
1918
Lawrence of Arabia captures Damascus
A combined Arab and British force captures Damascus from the Turks during World War I, completing the liberation of Arabia. An instrumental commander in the Allied campaign was T.E. Lawrence, a legendary British soldier known as Lawrence of Arabia.Lawrence, an Oxford-educated ...
GENERAL INTEREST
2005
Terrorists strike again in Bali
On this day in 2005, suicide bombers strike three restaurants in two tourist areas on the Indonesian island of Bali, a popular resort area. The bombings killed 22 people, including the bombers, and injured more than 50 others. This was the second suicide-bombing incident to rock ...
GENERAL INTEREST
1946
Nazi war criminals sentenced at Nuremberg
On October 1, 1946, 12 high-ranking Nazis are sentenced to death by the International War Crimes Tribunal in Nuremberg. Among those condemned to death by hanging were Joachim von Ribbentrop, Nazi minister of foreign affairs; Hermann Goering, founder of the Gestapo and chief of ...