Friday, October 26, 2018
GOT HIM
SUSPECT'S TRUMPMOBILE...
'Loner' with long arrest record...
Bodybuilding, Native American Florida strip-club worker...
'Steroid problem'...
Raged On Social Media...
MENACED CELEBS ON TWITTER...
Threatened to Bomb in 2002...
Tracked using cell phone...
DNA trail...
Fingerprint...
SESSIONS: 'PARTISAN'...
President hails quick arrest...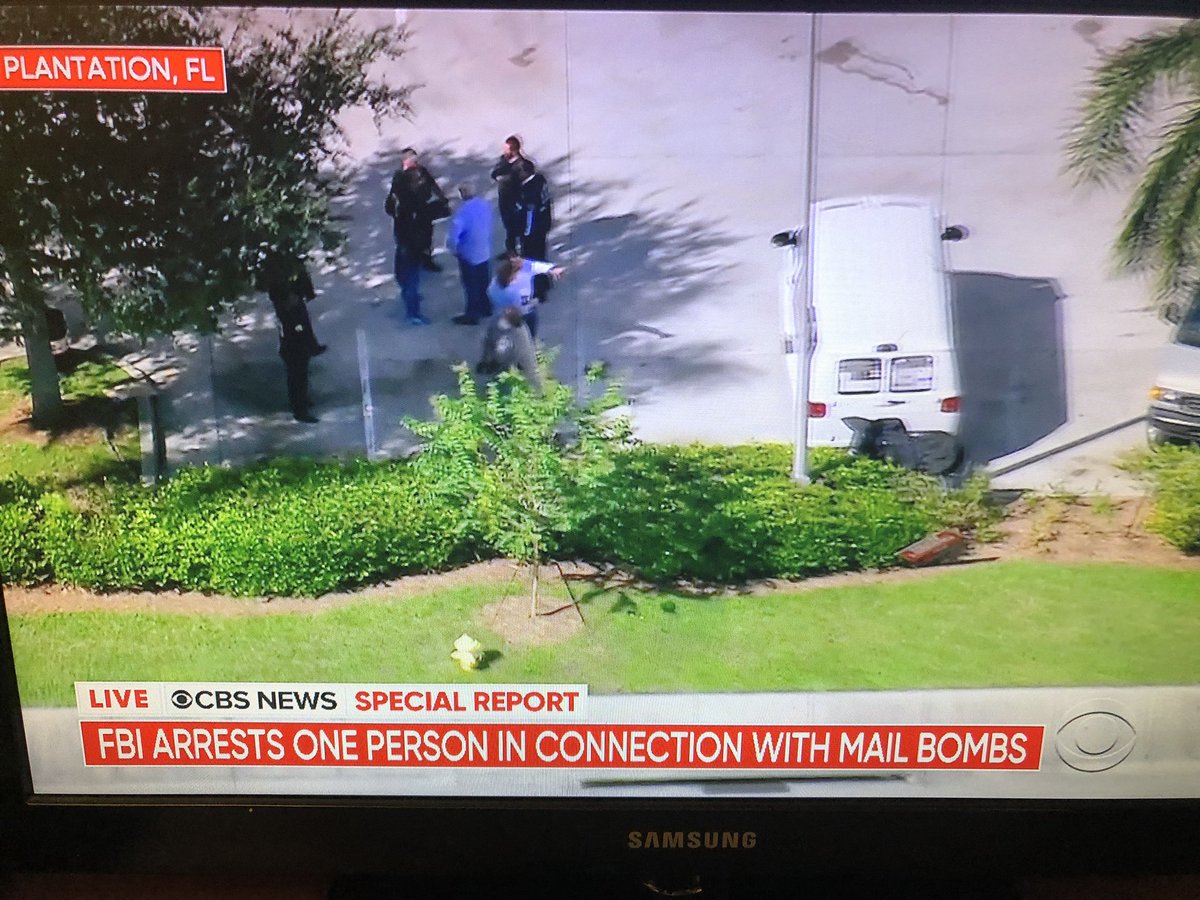 GOT HIM
'MAGA BOMBER' SUSPECT IN CUSTODY
MORE COULD BE IN MAIL
Featured Post
        Thousands of readers around the world ...
VETERAN'S DAY!  A Musical Tribute Sunday November 11 Veterans Day 2018   In The United States of America ...

Many folks do not even realize this.... Terry Graedon July 20, 2011   The bad news about the dangers of NSAIDs (non-steroidal anti...

The List 4527 To All, I hope you all had a great weekend. Regards, Skip   This Day In Naval History - August 21 1800 - U.S. Marine Corps Ba...