RonDoids
"Gettin' It On Your Mind"
Thursday, January 7, 2021
President Donald Trump (Evan Vucci/AP Photo)
Thursday, 07
January 2021
06:00 AM
An arrest warrant was issued Thursday for President Donald Trump in connection with the killing of an Iranian general and a powerful Iraqi militia leader last year, Iraq's judiciary said.
The warrant was issued by a judge in Baghdad's investigative court tasked with probing the Washington-directed drone strike that killed Gen. Qassem Soleimani and Abu Mahdi al-Muhandis, the court's media office said. They were killed outside the capital's airport last January.
Al-Muhandis was the deputy leader of the state-sanctioned Popular Mobilization Forces, an umbrella group composed of an array of militias, including Iran-backed groups, formed to fight the Islamic State group.
Soleimani headed the expeditionary Quds force of Iran's Revolutionary Guard Corps.
The arrest warrant was for a charge of premeditated murder, which carries the death penalty on conviction. It is unlikely to be carried out but symbolic in the waning days of Trump's first term.
The decision to issue the warrant "was made after the judge recorded the statements of the claimants from the family of Abu Mahdi al-Muhandis," according to a statement from the Supreme Judicial Council. The investigation into the killings is ongoing, the court said.
The killings sparked a diplomatic crisis and strained U.S.-Iraq ties, drawing the ire of Shiite political lawmakers who passed a non-binding resolution to pressure the government to oust foreign troops from the country.
Iran-backed groups have since stepped up attacks against the American presence in Iraq, leading to threats by Washington to shutter its Baghdad diplomatic mission.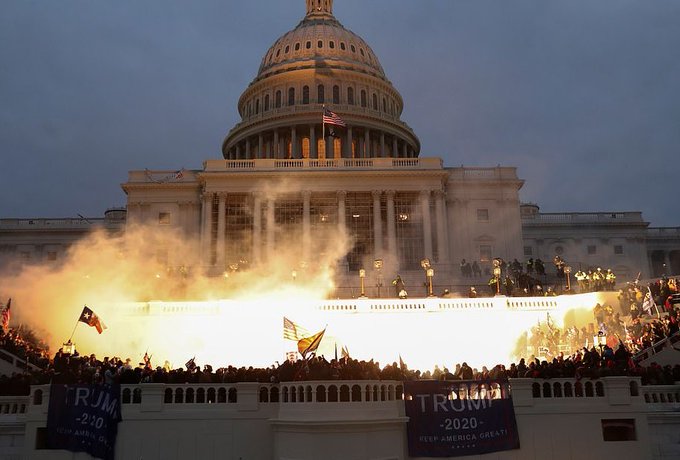 NATIONAL GUARD SECURES CAPITOL
MAGA TURNS TERROR
SHOCKING IMAGES
CALLS FOR TRUMP REMOVAL ESCALATE
TAKE HIS TWITTER!
BIDEN WARNS SEDITION
NATION SHAKEN TO CORE
Monday, January 4, 2021
It's never easy to say goodbye

by Paul Cashmere
on January 3, 2021
in
News
Country Star Misty Morgan
Dies Aged 75

January 01 2021

Country singer Misty Morgan, best known for the 1970 hit 'Tennessee Bird Walk' with her husband Jack Blanchard, has died after a battle with cancer at the age of 75.
'Tennessee Bird Walk' was a number 1 hit according to Billboard in America and reached number three in Australia. The song was nominated for a Grammy Award for Best Country Vocal Performance by a Duo or Group at the 13th Grammy Awards.
Misty
January 01 2021
Country Songstress Misty Morgan Passes Away At The Age Of 75
Morgan, half of the duet of Jack Blanchard and Misty Morgan, died New Year's Day, less than a week after being diagnosed with cancer. According to Blanchard (her husband of 53 years), Morgan was taken to the emergency room on Christmas day. Surgery, per his Facebook posts, revealed that she had cancer and "not more than five months or so, if we're lucky." By New Year's Eve, Blanchard's posts went from searching for hospice care to "she can't come home."
This evening, around 6 PM, Blanchard posted, "I was sitting in the hospital room watching Misty sleep, and she died."
Although both were from Buffalo, New York (even born in the same hospital), Jack Blanchard and Misty Morgan didn't meet until 1963, in Florida. They wed in 1967 and spent their career and lives together.
In 1970 America was blindsided by the novelty-style hit "Tennessee Bird Walk," the song about taking things away from birds that make them birds. It went to #1 on the country charts and was a top 25 hit on the pop charts (amid things as diverse as Elvis, the Jackson Five, and Led Zeppelin). Blanchard and Morgan would have a total of five top 40 country hits in their brief heyday, including another novelty song, "Humphrey the Camel," and the far more serious "Somewhere in Virginia in the Rain," before fading from commercial popularity.
Misty Morgan was 75.
K.F. Raizor, author of the website Raizor's Edge and the book We Can't Sing and We Ain't Funny: The World of Homer and Jethro is our guest writer today on That Nashville Sound. She's ever so gracious to provide wonderful tributes to honor those to whom the music we treasure just wouldn't be the same without. Thank you, K.F.
Jack Blanchard and Misty Morgan also had another 1970 Top 40 Australian hit with 'Humphrey The Camel'.
Jack and Misty would have a string of Country hits in America throughout the 1970s including 'You've Got Your Troubles', 'There Must Be Something More To Life (Than Growing Old' and 'Somewhere in Virginia in the Rain'.
In a statement on Facebook Jack Blanchard told fans,
"I was sitting in the hospital room watching Misty sleep and she died. They tell me I'm in shock so I'd better stop writing".
Love, Jack