Rondoids does not own the copyright to certain media posted within.Disclaimer Viewable on main page.
NFL Continues to Suffer Massive Numbers of Empty Seats on Gameday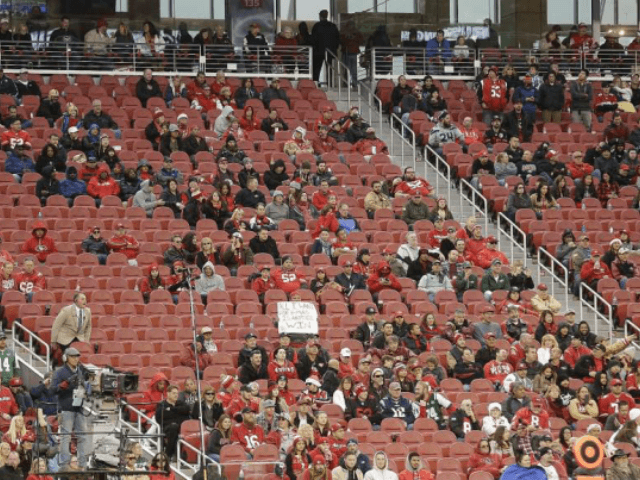 AP Photo/Ben Margot


Fans have remarked on the sparse crowds at several games since last Thursday night.
For instance, Levis Stadium in San Francisco did not appear to have many fans in the seats.
Another Twitter user claimed that two thirds of the seats were empty this weekend.
Others were just as shocked at how empty the stadium was.
The Giants game did not seem to fare any better.
Jaguars fans also stayed home from EverBank Stadium in Jacksonville, Florida.
The Houston Texans also saw sparse attendance as they took on the Indianapolis Colts, according to fans on Twitter.
Finally, Thursday's Jets game at Metlife Stadium didn't draw many fans.
On the other hand, Neyland Stadium in Knoxville, Tennessee, was filled to the brim as 95,551 fans turned out to see the Volunteers meet Southern Mississippi on Saturday. Neyland has a capacity of just over 105,000 seats, so that turnout was quite a feat.
On a side note, as the NFL's ratings and attendance continue to fall, some advertisers are telling the broadcast networks that if they continue to show the playing of the national anthem during NFL games they will be losing advertisers.
It appears that at least some advertisers feel that if the networks just stop showing the protests, fans will forget they are still going on.
Follow Warner Todd Huston on Twitter @warnerthuston.